Thank you very much for your interest in my Traditional Tattoos. This page contains all the crucial information you need before setting up an appointment with me. If you have any further questions please feel free to contact me at the shop and I'll be happy to provide you with all the information needed and to answer any questions.
Old-school style tattooing is just simply awesome. From old sailor tattoos to biker art, and all the decades in between, traditional tattoos excite my interest and spark my creativity. 
Of course, I am always eager to sit with my clients and find the design that speaks to them the most. Whether it is a vintage flash design or a modern concept we can draw into a timeless tattoo design. I would be happy to create it and tattoo it for you.
I appreciate your time in viewing my work. If you would like to talk about an idea, design, or thought you may have, then please fill out the Tattoo Inquiry Form. I look forward to talking to you soon.  Francis
Deposits
Please DO NOT send any deposits until we have agreed on an appointment and design, as they are NOT REFUNDABLE under any circumstance.
What is my artistic preference?
American traditional tattoos and traditional tattooing with a modern spin to it. Or even an awesome piece of flash off the wall!
Larger Tattoos
For larger work such as sleeves and back pieces, it is important to understand that it is a commitment both financially and of our time. Appointments are set every four to six weeks until the completion of your tattoo unless other arrangements have been made in advance. I recommend booking all your appointments at once to avoid ending up at the end of the list. Only one deposit is taken and will be carried over to each sitting until the completion of your design. This deposit will be credited towards your last and final payment or it may be rolled over to your next tattoo.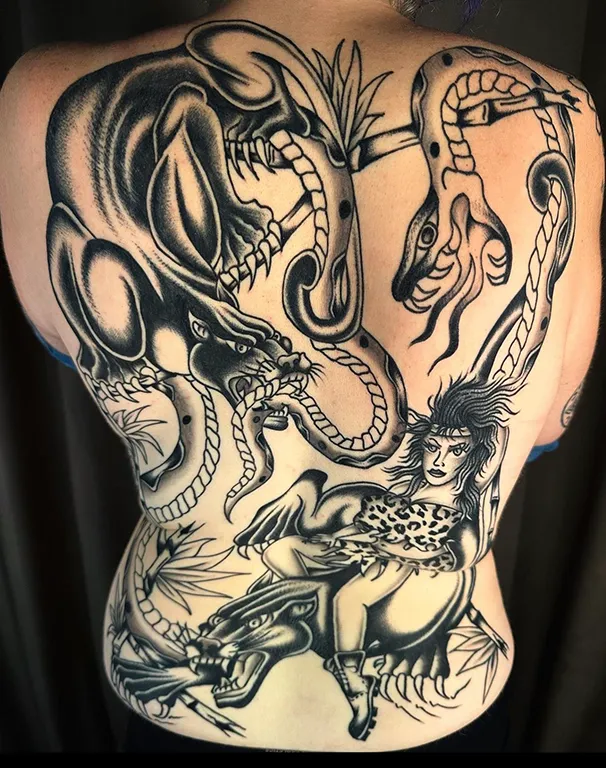 Smaller Tattoos
Smaller, one-sitting tattoos will be priced per piece and the price will be agreed upon before an appointment is made. If my hourly rate applies then it will be $200hr.

56 NH Route 25
Meredith, New Hampshire, 03253
1.603.279.3311
nhtattoo@gmail.com
Sunday – Monday: CLOSED
Tuesday – Saturday: 10 am – 6 pm