Here you will find all the necessary information to book an appointment with Robert. If you have any further questions please feel free to contact him at the shop by filling out the Tattoo Inquiry Form and we'll be happy to provide you with all the information needed and to answer any questions.
Robert's Rates
$1,600 for a Full Day
$900 for a Half Day
Artistic preference
Graphic images and Graffiti art
Boldness, clean/crisp tattooing, and proper structure are Robert's preference. He tends to implement these values within his work on all styles he is tattooing. The purpose of this is to provide the best possible outcome for your design.  If your interest is in graphic nature, mandalas, sacred geometry, or symbolic imagery then he would love to hear from you and see what can be created together.
Deposits
Please DO NOT send any deposits until we have agreed on an appointment and design, as they are NOT REFUNDABLE under any circumstance.
Availability
Robert's booking days are 10 am – 6 pm Tuesdays, Thursdays, Fridays, and Saturdays. Generally, he books out a few months in advance with Saturdays being the most popular days. The best way to submit your tattoo ideas is via the website Booking Information Form or through the shop email directly at nhtattoo@gmail.com. We hope to hear from you soon.
Larger Tattoos
For larger work such as sleeves and back pieces, it is important to understand that it is a commitment both financially and of your time. Appointments are set every four to six weeks until the completion of your tattoo unless other arrangements have been made in advance. We recommend booking all your appointments at once to avoid ending up at the end of the list. Only one deposit is taken and will be carried over to each sitting until the completion of your design. This deposit will be credited towards your last and final payment or it may be rolled over to your next tattoo.
Smaller Tattoos
Smaller, one-sitting tattoos will be priced per piece and the price will be agreed upon before an appointment is made. If Robert's hourly rate applies then it will be $200hr.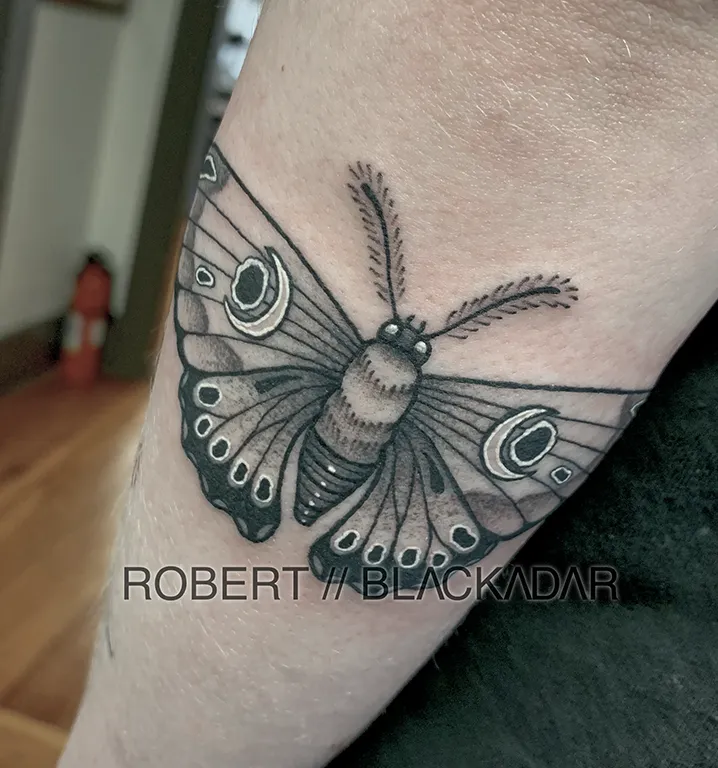 56 NH Route 25
Meredith, New Hampshire, 03253
1.603.279.3311
nhtattoo@gmail.com
Sunday – Monday: CLOSED
Tuesday – Saturday: 10 am – 6 pm