siren
Body Piercing
Fine Jewelry and Body Piercing Studio
Professional Piercings
Come Visit Us!
Situated in the town of Meredith, New Hampshire. Siren Body Piercing is a beautiful professional body piercing studio dedicated to safe piercings. We are the only APP Member studio in the Lakes Region, NH.
Piercing Hours & Appointments
Tues, Wed, Fri, and Sat from 10 am-6 pm.
Appointments are highly recommended for both new piercings as well as jewelry changes and purchases.
Services We Offer
We are happy to offer adult piercings, young adult piercings, and children's earlobe piercings here at our studio. For general questions please see our Piercing Requirements Page. For more information about children's piercings please see our Children's Ear Piercing page.
Specialty Services
If you are looking for something a little unique, we also offer ear curation services as well as adult genital piercing services. Check out our Specialty Services Page to learn more.
Jewelry
Find Your Style
Here at Siren Body Piercing, we are dedicated to only offering the safest jewelry possible to our clientele. All our jewelry is manufactured in the United States. It is made of only the highest quality materials possible and polished to a mirror finish to be free from any scratches or defects.
Selection is Everything
You will find we specialize in fine, solid gold jewelry with a mixture of Genuine Diamonds and precious/semi-precious stones as well as synthetic stones such as Swarovski Cz's. We also carry a large selection of ASTM Certified Implant Grade Titanium jewelry as well.
Dripping in Gold
We have one of the biggest selections of solid gold piercing jewelry in the state. Which means we will always have something for everyone. However, if you can't find that dream piece, we can customize or create anything you can imagine, giving you endless beautiful options.
Brands We Carry
The brands we stock include BVLA, Buddha Jewelry Organics, Anatometal, Neometal, Industrial Strength, Modern Mood, and more.
About Michaela
Michaela Clarke is the owner and sole body piercer at Siren Body Piercing, located exclusively at Midnight Moon Tattoo. Established in 2011 Michaela has since worked hard to make Siren one of the most well-known and highest-rated piercing studios here in the Lakes Region. She is also a proud member of the Association of Professional Piercers (APP). Verify at APP Member
Experience Matters
With over a decade of experience in the professional body piercing industry, Michaela has established a reputation for providing only the highest quality and professional piercing services to her clients. Her passion for the art of piercing shows in the great care Michaela takes to ensure that each of her clients has a comfortable and safe experience. Her dedication to the craft and attention to detail quickly earned her a reputation as one of the best piercers in the state.
Knowledge is Power
Over the years, Michaela has trained with some of the most well-known names in the industry. With this, she has gained extensive knowledge of various piercing techniques. Not to mention her keen eye for the perfect jewelry options and easy-to-understand explanations of the correct aftercare protocols. She is also well-versed in current industry standards. As can be seen in her staying up to date on the latest trends and developments in the world of body piercing.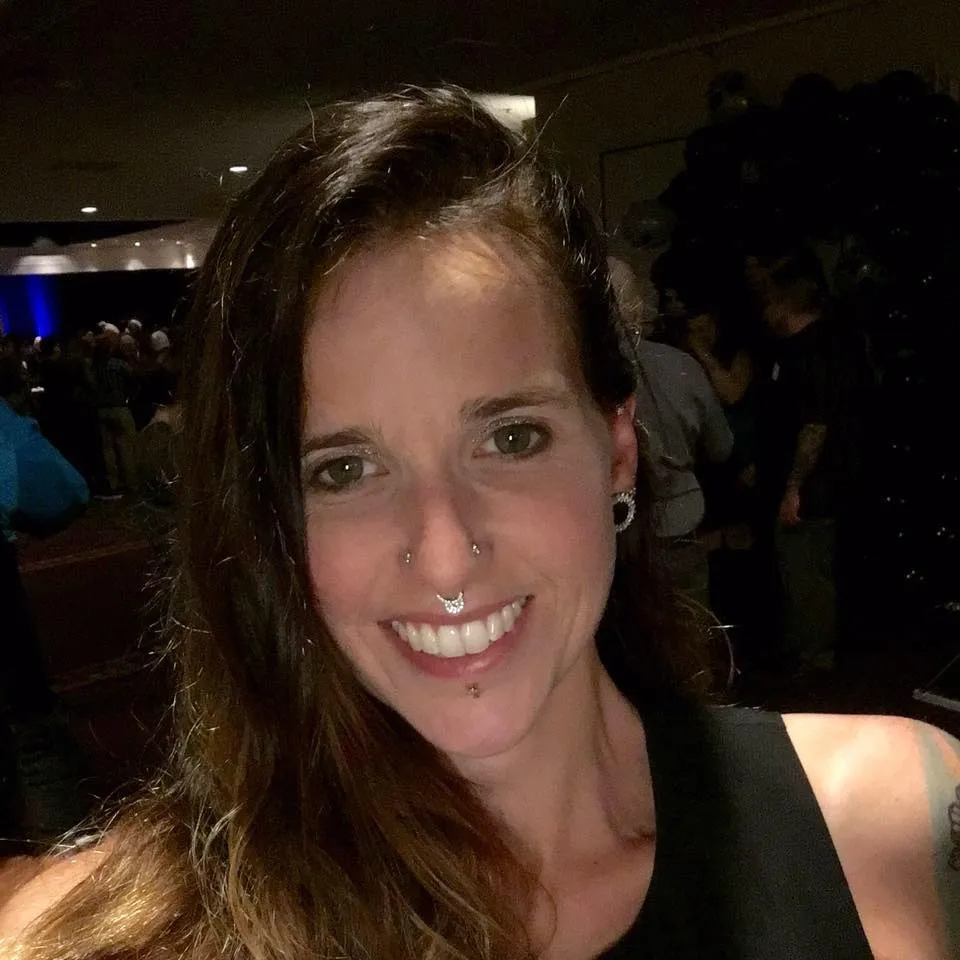 Dedicated To Your Amazing Experience
Michaela is dedicated to providing her clients, of all ages, with a safe, clean, and comfortable professional piercing experience. With this in mind, she takes great care to ensure that all equipment is thoroughly sterilized. So that each piercing is done with the utmost precision and care.
Feel Comfortable from Start to Beautiful Finish
Michaela has the unique ability to make clients of all ages feel at ease throughout the piercing process. Her clients will feel comfortable and well-informed as she answers all their questions and concerns. As well as giving piercing aftercare instructions that are simple and easy to follow.
Creating the Style of Your Dreams
In addition to Michaela's professional piercing skills, she is also known for her creativity and artistic eye. With a keen sense of aesthetics, she can help clients choose the perfect piece of jewelry to complement their personal style. Whether you are looking for a new piercing, want to refresh your old piercings, or would like a custom-designed full jewelry curation, Michaela is here to help you achieve your body piercing goals.
Contact Us
The best way to schedule your piercing appointment is to give the shop a call directly at 603-279-3311. You are also welcome to fill out the form if you have any questions prior to making your appointment.
We do take walk-ins for piercings if our schedule allows for them, but we do HIGHLY RECOMMEND scheduling an appointment for all services. This includes new piercings, post-shortening, or jewelry swap-outs. As well as purchasing new jewelry whether you plan on having it installed at the studio or not.
Proud Member of the
Association of Professional Piercers (APP)