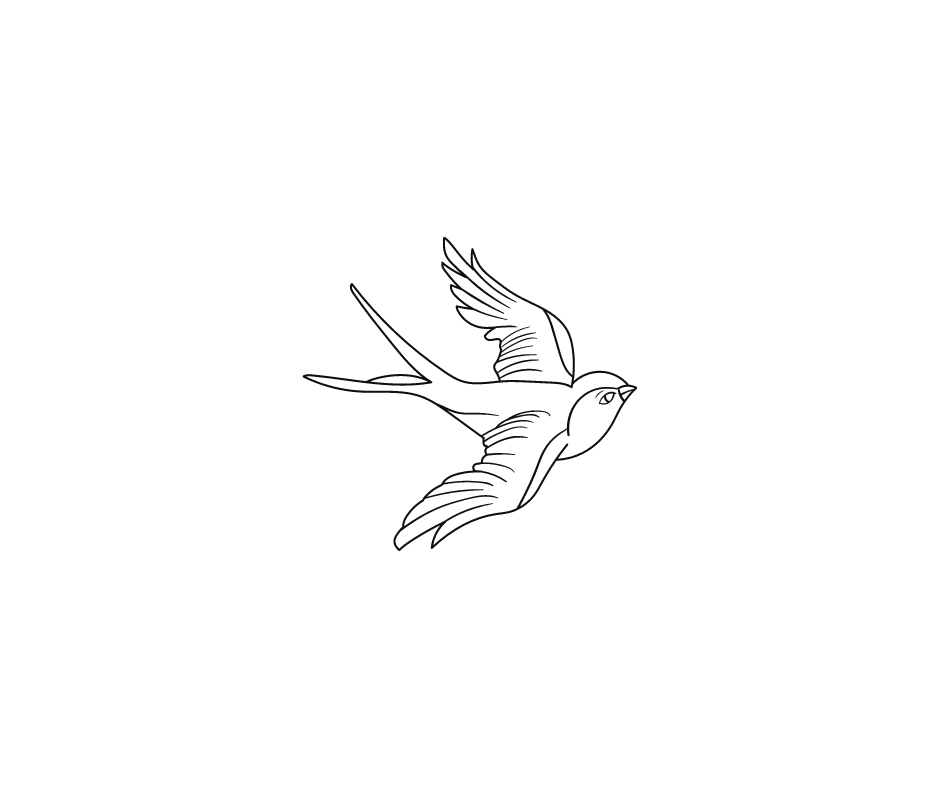 Hello, and thank you very much for viewing our website and our artists' work. We can only assume that you are reading this page because you know what good tattoo art is when you see it and because you're interested in what we do and how we do it. Although we all work as individual artists and set our own guidelines, limits, and policies, the page below is designed to help all of us here at Midnight Moon to better serve you and help you obtain an appointment with your chosen artist. Though each artist works individually and independently, we strongly advise you to read this page in its entirety to expedite the booking process for your tattoo and to help you further understand what you can expect from us, and what we expect from you. Please note that this is general shop information and if an artist has different methods of scheduling appointments it will be listed below.
Appointments/Walk-ins:
Generally, our artists are booked in advance, and appointments are usually required and always recommended. Walk-ins, however, is possible if an artist has had a cancellation, has some free time, or is working a day off. Please call the shop for the availability of your chosen artist.
Deposits:
All work and appointments require a non-refundable deposit. Your deposit will guarantee your appointment day and time with your artist and will be applied towards the last sitting of your tattoo (if your tattoo only requires one sitting, then it will be applied to the end cost of that tattoo). All deposits are NON-REFUNDABLE and NON-TRANSFERABLE.
Your deposit may be forfeited if: you fail to show up at the correct time of your appointment, clean and sober; if proper identification is not presented; if less than the required 72 hours notice of any appointment changes are made by you the client; if a major design change is made after leaving your deposit; or at the discretion of your artist based on the inability to work further with you based on any new alterations to the design, including time changes or design issues after the terms and deposit are agreed upon. All deposits will then be applied towards the artist's time for drawing, research, and/or materials spent on your design. Please DO NOT send any deposits until we have agreed on an appointment and design, as they are NOT REFUNDABLE under any circumstance. Leaving a deposit and moving forward with this process confirms that you agree to the terms above.
Artwork:
It is at the artist's discretion as to whether or not a drawing, if necessary, will be provided before the day of your appointment. It is agreed by leaving a deposit at the time of your consultation that you and your artist have a firm basis as to how your design will look, and that you have reviewed your artist's work and have chosen them based on their style, and the style in which you would like your tattoo. That you have done your homework, as well as confidence and trust in your artist are very important here, as not all artists work in the same style and some may not even do particular designs. Please don't fear, however, as with over 57 years of combined experience as well as 22 years in business, we are happy to direct you to the artist best suited and excited to work with you on your design. All artwork is the property of the artist and/or Midnight Moon except for the tattoo received by the client.
Consultations:
All of our artists will provide free consultations, whether for big projects or small, future projects or just to toss around possible ideas. An appointment is required, but at no cost to you. All we ask is that you please do some homework as to what you're looking for. Though none of us will copy another artist's work, photos, examples, and reference materials are always a help. Please do some research and have a fairly clear idea of what you'd like for your tattoo, and please be open to guidance from us to make your ideas into a design that will not only stand the test of time, but one that you will forever be pleased with – it's what we do.
Appointment changes/cancellations:
It's simple to change your appointment time; all we require is 72 hours' notice and we will reschedule your appointment without forfeiting your deposit, or we will hold your deposit for a three-month period until a new appointment can be made. If in three months we do not hear from you, you will, unfortunately, lose your deposit and another one may be required to continue with future work. If you choose to outright cancel your appointment, your deposit is forfeited and given to the artist for time or materials spent. For the few who we affectionately refer to as "habitual reschedulers", your deposit will be forfeited after your third time changing your appointment time, as it is very difficult on our schedules to make these repeated changes, and a new deposit will be required after your third reschedule to cover our lost time. Please be ready to commit before commenting, thanks, and we still love you either way.
Appointment day:
On the day of your appointment, we ask that you please bring proper photo identification regardless of age. Please wear appropriate clothing for the location of your tattoo, though we do have privacy available if needed. Please do not prep or shave the area to be tattooed, and keep the area clean of oils or lotions. If you and your artist agree, music with headphones, movies, etc., may be acceptable but phone use is not allowed during the tattoo session. Please notify us in advance of any skin issues, allergies, medications, or any other health issues that may be pertinent to you getting a tattoo. In some cases, we may ask for clearance from your doctor. If there are any other issues, questions, or possible concerns you have before your appointment day, please don't hesitate to call and ask your artist. We want this to be a great experience for you and for us, and we will do all we can to make it so.
Rates:
OK, so this is what you really want to know, right? Each artist works at a different rate on different tattoos depending on how involved you want to get with your tattoo project. This makes it very difficult to estimate the cost without knowing what you're looking to accomplish with your tattoo before a consult. If cost is an issue we are more than happy to work within a reasonable budget based on your design ideas. We can make your tattoo as amazing or simplify it as much as you'd like. Simply said, we will put as much work into your design as you're willing to put in.
If a cheap tattoo is what you're looking for, then unfortunately we may not be the shop for you. However, if you're looking for a piece of art that will last the rest of your life, and continue to not only look great, but also be something you're going to be happy with for the rest of your time on earth, plus be applied safely and using the most up-to-date procedures during your tattoo process, then we will be happy to set up a consultation and discuss your options with you. Good tattoos are not cheap, and cheap tattoos are not good, but we'll leave that one up to you. We know there are shops that have lower rate minimums, we also know of guys who only charge a six-pack – again, we leave that to your life-long decision.
Safety:
Rest assured that here at Midnight Moon all artists use individual, sterile equipment from reputable and consistent suppliers. We never use second-rate Chinese-made, eBay knock-off supplies. We not only use safe, modern equipment, but we also travel the world learning safe standards of practice in the tattoo industry along, with learning and sometimes even teaching the modern methods of tattooing. Each artist is also certified and trained in the standard practice of sterile methods of tattooing, bloodborne pathogens, and disease prevention within the tattoo industry.
Gift Certificates:
If you have received a Midnight Moon gift certificate then first we'd like to congratulate you, as you are obviously very loved by someone who wants you to have the very best! Your certificate is marked for either tattooing or piercing and can only be redeemed for that service. There is an expiration date on your certificate, and though your appointment does not necessarily need to be before that day, it does need to be booked before the day of expiration. If your service equals less than the amount of your gift certificate then a new certificate will be issued with the remaining amount of the balance. You may use your certificate as a deposit when agreed upon by your artist and will be treated as described above in the "deposit information" section of this page. There are no cash exchanges or refunds for certificates.
One final note:
Your tattoo is an investment that can make you either happy or filled with regret. This is why we highly encourage you to do your homework when choosing a shop, whether you choose Midnight Moon or someone else to perform your tattoo work. With that said we look forward to talking with you soon!
56 NH Route 25
Meredith, New Hampshire, 03253
Sunday – Monday: CLOSED
Tuesday – Saturday: 10 am – 6 pm